About the Rooftop Patio
ROOFTOP PATIO SPACE WITH BREATHTAKING OCEAN VIEWS AND GREAT AMENITIES 
This is a private venue, perfect for your special event. The views are simply unparalleled. From group dinners, to proposals, to wedding receptions, this space is versatile and oh so beautiful.
Onsite amenities included with your rental: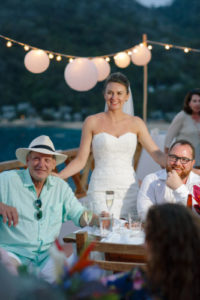 tables and chairs of various styles and sizes
full kitchen with commercial size stove
grill
bar
bar stools
restrooms
serving plates, glassware, and cutlery
We pride ourselves on offering delicious food and top notch customer service.  We'll work with you in every way to make sure your event is just your style.
We do not permit large gatherings or parties in this space without reservations.  Please contact us to learn more!